Link is the technologic solution specific for the perfect heat.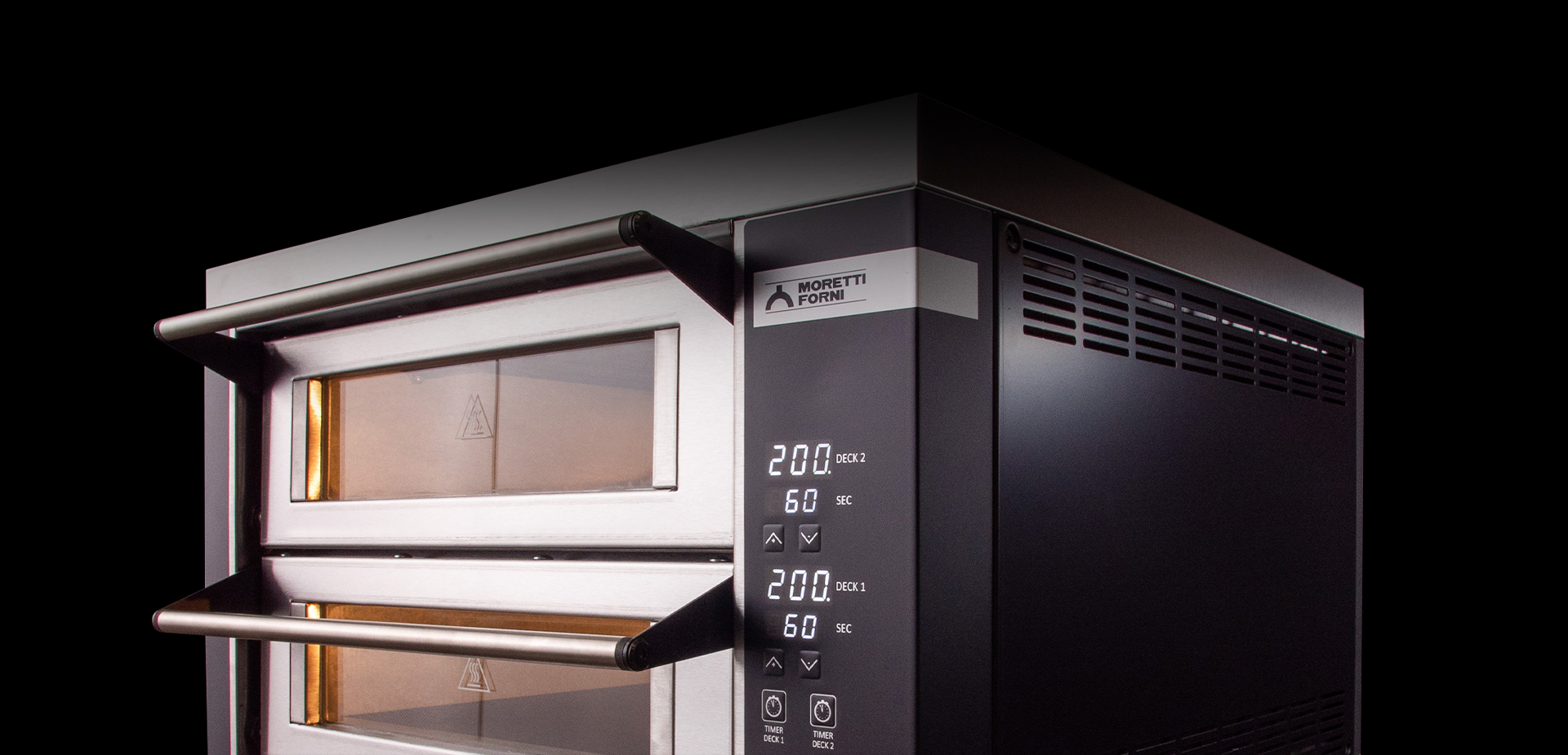 Give fragrance and texture back to your products
Everything will be as if freshly baked.

Valorizing baking results
Link professional technology allows to easily manage the heat optimally, heating up any product evenly, reaching up to 280°C (540°F). The temperature electronic control and the separate management of both baking chambers make Link perfect for reheating directly on the floor or on a tray.
Give new life to any baked leavened product using the exclusive Moretti Forni technology, even after a few hours from production. Link perfectly reheats everything without dehydrating, thanks to its baking surface made of a specific material for optimal reheating and its smart electronics.
Are you interested in this product?

Link is the best way to reheat pizza, buns, focaccia, stuffed toasts, piadina, garlic bread, naan bread, tortillas, krapfen, brioches, lasagne, meat, and grilled or baked vegetables.
The electronic temperature control through 2 probes, the independent baking chambers management with separate control panels, the specific heating surface that grants perfect heat distribution allow Link to uniformly heat up directly on the floor or on a tray, always extracting just the right amount of humidity.
Link is ideal to reheat without losing crunchiness and flavor.
Thanks to its compact dimensions and to its hard rubber feet it can be integrated in any kind of setting as countertop.
Technical Features
Electronic temperature control
Baking chamber independent management
Maximum temperature 280°C (540°F)
Maximum power 3 kW
Standard power V230 1N 50/60 Hz
Ext. dim.: 60 x 58 x H42 cm
Int. dim. (heating chamber): 41 x 41 x H10 cm
Weight: 43 kg