The online contest for the professionals who have chosen Moretti Forni.
Join the contest "Bake with us" and win: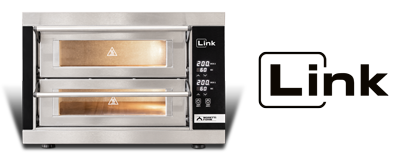 Are you a Pizza Maker, Pastry Chef, Chef or Baker using Moretti ovens?
Create your SmartBaking recipe!
You can win our professional reheating system Link.
What does SmartBaking mean?
It's the harmony between innovation and tradition, in one word our essence.
Participating is super easy and free!
Follow us and send your SmartBaking recipe
Follow us on Facebook and Instagram @morettiforni, create your SmartBaking recipe and send it using the form below from 16/05/2022 to 31/10/2022.
Vote for your favourite recipe and ask your friends to vote
The recipes will be posted in our Facebook album "Bake with us" and can be voted by everyone from 03/11/2022 to 18/11/2022.
Our contest jury will judge 10 most voted pictures
The 10 pictures with more likes by 18/11/2022 will be judged by the technical jury leaded by Chef Franco Aliberti and Alessandro Scuderi.
If you are among the winners, you will be contacted via email, in addition the complete ranking will be posted on our socials.
The 1st place will win Link, our professional reheating system + Moretti Forni apron.
The 2nd will receive a training course with our Corporate Chefs.
The 3rd will be the protagonist of an article published by one of our media partners.
The contest is closed, vote your favourite recipe!